Photo Album | Curriculum Vitae | Twitter | Facebook | Youtube Videos | Imdb Credits | Professor
Follow me on Instagram!
UPDATE March 10, 2016
New Episode of Out Talk with Dr. Kevin Nadal on Intersectional Identities and LGBTQ People of Color
What does it mean to be queer/trans AND a person of color? Cecilia Gentili and Marta Elena talk it out with me on new episode of Out Talk. #LGBTQ #LGBTQPOC

Posted by Kevin Nadal on Thursday, March 10, 2016
Click here to watch other "Out Talk with Dr. Kevin Nadal" Episodes
UPDATE March 3, 2016
The Huffington Post - Queer Voices section just published my newest entry entitled:
Why Queer and Trans Studies Are Important

Click here to read the article
UPDATE: February 26, 2016
New Episode of "Out Talk with Kevin Nadal" on being a Social Justice Activist
UPDATE October 31, 2015
Buzzfeed has been an amazing to us this month. Here are two articles that we are featured in:
1) I was invited to write this article entitled:
How I Learned What It Means To Be A Filipino-American
2) 34 Filipino-American Trailblazers You Need To Know
Coordinated by my friends/sisters Nicole Ponseca (Jeepney/ Maharlika) and Liz Casasola (Broadway Barkada)
Special Episode of "Out Talk with Kevin Nadal" on Filipino American History Month
UPDATE October 15, 2015
The 16th Biennial Filipino American National Historical Society Conference is being held in New York!
Dr. Kevin Nadal, FANHS National Trustee, is serving as the 2016 Conference Coordinator!
UPDATE October 10, 2015
What a great episode on Asian American Life with Ernabel Demillo!
UPDATE September 15, 2015
UPDATE July 15, 2015
Here are some great features of Dr. Nadal in:
Psychology Today
The Asian Journal
The New York Daily News
Huffington Post
New Connections Feature
Gay Socialites
UPDATE May 7, 2014
Two major announcements!

1) I was recently appointed as the Executive Director of the Center for Lesbian and Gay Studies (CLAGS), which is housed at the Graduate Center of CUNY. CLAGS is the FIRST university-based research center in the United States (www.clags.org).
2) I was recently elected as President of the Asian American Psychological Association (AAPA). As you may know, AAPA is the premiere, national organization on psychological and mental health issues of Asian Americans and Pacific Islanders in the US (www.aapaonline.org).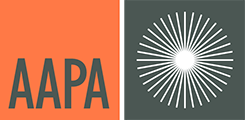 Thank you so much for all of your support these past several years. It's going to be a busy, yet amazing, 3 years!
UPDATE (June 26, 2013)

Thank you Supreme Court of the United States for putting an end to the Defense of Marriage Act and CA's Proposition 8.


UPDATE (August 10, 2012)
I am honored to have been awarded the Emerging Professional Award for Research from the APA Division 45. Here I am photographed with the award, as well as with my mentor and distinguished psychologist Dr. Derald Wing Sue.




UPDATE (May 17, 2012)
Check out this new video documentary about my 10 year anniversary in New York.


An Empire Decade: The Story of Dr. Kevin Nadal
UPDATE (November 11, 2011)
On this amazing 11.11.11, I am so proud and humbled in announcing that I received TENURE and PROMOTION,
after a short and wonderful 3 years of being an assistant professor.
Maraming salamat (many thanks) to all of you for being my support and inspiration! :)

Love, Kevin Nadal, Ph.D.,
Associate Professor of Psychology