Dr. Kevin Leo Yabut Nadal
is an award-winning professor, psychologist, performer, activist, and author, who received his doctorate in counseling psychology from Columbia University in New York City. Currently, he is the Executive Director of the CLAGS: The Center for LGBTQ Studies at the Graduate Center (GC) at the City University of New York (CUNY), as well as an Associate Professor of psychology at both John Jay College of Criminal Justice and GC- CUNY. He is one of the leading researchers in understanding the impacts of microaggressions , or subtle forms of discrimination, on the mental and physical health of people of color; lesbian, gay, bisexual, transgender, and queer (LGBTQ) people; and other marginalized groups. He has published over 60 works on multicultural issues in the fields of psychology and education. A California-bred New Yorker, he was named one of People Magazine's hottest bachelors in 2006; he once won an argument with Bill O'Reilly on Fox News Channel's "The O'Reilly Factor"; and he was even once a Hot Topic on ABC's "The View". He has been featured in the New York Times, Buzzfeed, PBS, the Weather Channel, the History Channel, HGTV, Philippine News, The Filipino Channel, and Filipinas Magazine. He is the author of five books including Filipino American Psychology: A Handbook of Theory, Research, and Clinical Practice (2011, John Wiley and Sons), Filipino American Psychology: A Collection of Personal Narratives (2010, Author House), Women and Mental Disorders (2011, Praeger), That's So Gay: Microaggressions and the Lesbian, Gay, Bisexual, and Transgender Community (2013, APA Books), and Filipinos in New York City (2015, Arcadia). He is the President of the Asian American Psychological Association, a National Trustee of the Filipino American National Historical Society (FANHS), a grantee of the Robert Wood Johnson Foundation, and a co-founder of the LGBTQ Scholars of Color Network. In 2011, he received the Early Career Award for Contributions to Excellence by the Asian American Psychological Association and in 2012, he received the Emerging Professional Award for Research from the American Psychological Association Division 45.

============================================================
Photo Album | Curriculum Vitae | Twitter | Facebook | Youtube Videos | Imdb Credits | Professor
Follow me on Instagram!
UPDATE October 31, 2015
Buzzfeed has been an amazing to us this month. Here are two articles that we are featured in:
1) I was invited to write this article entitled:
How I Learned What It Means To Be A Filipino-American
2) 34 Filipino-American Trailblazers You Need To Know
Coordinated by my friends/sisters Nicole Ponseca (Jeepney/ Maharlika) and Liz Casasola (Broadway Barkada)
Special Episode of "Out Talk with Kevin Nadal" on Filipino American History Month
UPDATE October 15, 2015
The 16th Biennial Filipino American National Historical Society Conference is being held in New York!
Dr. Kevin Nadal, FANHS National Trustee, is serving as the 2016 Conference Coordinator!
UPDATE October 10, 2015
What a great episode on Asian American Life with Ernabel Demillo!
Thousands of immigrants passed through the registry room at Ellis Island but little is known about the Filipinos who arrived in the early 1900's. Many came as U.S. sponsored students and attended colleges like Columbia University and New York University. Host Ernabel Demillo traces their path to America. Filipino American National Historical Society (FANHS) Metro NY Chapter, Filipino American National Historical Society (FANHS), #FANHS, #FilipinosInNYC, #KevinNadal
UPDATE September 15, 2015
I've had the pleasure of meeting some amazing people- from actors to authors to rockstar professors. Here are a few of my faves.

Posted by Kevin Nadal on Sunday, October 26, 2008
UPDATE July 15, 2015
Here are some great features of Dr. Nadal in:
Psychology Today
The Asian Journal
The New York Daily News
Huffington Post
New Connections Feature
Gay Socialites
UPDATE May 7, 2014
Two major announcements!

1) I was recently appointed as the Executive Director of the Center for Lesbian and Gay Studies (CLAGS), which is housed at the Graduate Center of CUNY. CLAGS is the FIRST university-based research center in the United States (www.clags.org).
2) I was recently elected as President of the Asian American Psychological Association (AAPA). As you may know, AAPA is the premiere, national organization on psychological and mental health issues of Asian Americans and Pacific Islanders in the US (www.aapaonline.org).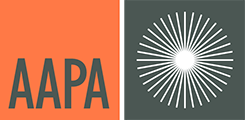 Thank you so much for all of your support these past several years. It's going to be a busy, yet amazing, 3 years!
UPDATE (June 26, 2013)

Thank you Supreme Court of the United States for putting an end to the Defense of Marriage Act and CA's Proposition 8.


UPDATE (August 10, 2012)
I am honored to have been awarded the Emerging Professional Award for Research from the APA Division 45. Here I am photographed with the award, as well as with my mentor and distinguished psychologist Dr. Derald Wing Sue.




UPDATE (May 17, 2012)
Check out this new video documentary about my 10 year anniversary in New York.


An Empire Decade: The Story of Dr. Kevin Nadal
UPDATE (November 11, 2011)
On this amazing 11.11.11, I am so proud and humbled in announcing that I received TENURE and PROMOTION,
after a short and wonderful 3 years of being an assistant professor.
Maraming salamat (many thanks) to all of you for being my support and inspiration! :)

Love, Kevin Nadal, Ph.D.,
Associate Professor of Psychology